Backpacking through Europe has long been a treasured tradition for those looking to get the most out of a European trip while sticking to a low budget.
There's something about the freedom of backpacking in Eastern Europe that makes the whole experience even more memorable. There's a freedom to wander, to go off the beaten path and explore areas that rarely get the attention they deserve.
But with so many possible routes and destinations, planning a backpacking itinerary can be daunting. It's difficult to see everything, but Carl Deane says to consider these amazing backpacking destinations discussed below for an unforgettable journey.
The Baltics
Often overshadowed by some of its larger neighbors, the Baltic region is an underrated backpacking experience. Latvia, Estonia, and Lithuania all offer gorgeous, old city centers, super-affordable hostels, and unique sights.
In Estonia, there is horseback riding on the island of Saaremaa, then head to Latvia for bungee jumping in Sigulda National Park and Lithuania to marvel at the downright strange statues in Klaipeda.
Prague
Almost everyone who visits Prague comes back raving about their experience. Listen to them. The city is downright magical.
Yes, it gets even more bombarded with tourists year after year, but there is still room in the Czech Republic for fantastic backpacking adventures along its cobblestone streets. The city is dotted with islands and green parks, as well as the iconic Charles Bridge and Hradčany castle.
Česky Krumlov
While in the Czech Republic you won't want to miss backpacking through this enchanting city and its landmark castles.
The Middle Ages-era town center, a UNESCO World Heritage Site, is remarkably well-preserved and home to the annual Five-Petalled Rose Festival, when the entire town becomes a medieval village once more, complete with jousting, artisans, and costumed musicians.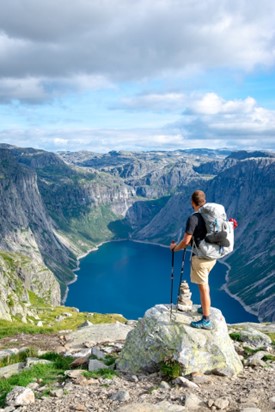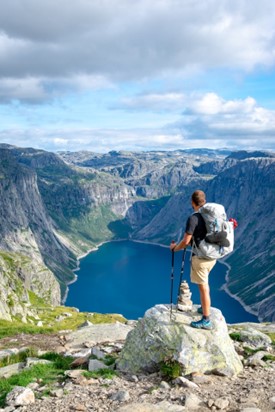 Croatia
Rising as one of the most popular spots to visit in the entire continent, Croatia offers everything from 3,600 coastline miles along the Mediterranean, fantastic nightlife, and surprisingly affordable accommodations and restaurants.
Don't forget to explore the island of Vis, hike through the Dinaric Alps, and check out the charming villages tucked away from the main tourist stops.
Sofia
Bulgaria isn't visited nearly as much by tourists as some of its fellow Eastern Europe locales, but it's a remarkable place that's a vibrant mix of traditional cultures, including Russia and Turkey.
On the other hand, it's also a young and modern city, with numerous art galleries, nightclubs, and more, making it an exotic yet accessible backpacking destination.
Belgrade
Backpapers with a taste for distinctive nightlife offerings head to Serbia's capital.
For a bohemian night owl feel, check out the Skadarlija quarter and the street art scene throughout the city or explore the hidden gem of Zemun, a district dripping in ancient history minutes outside of Belgrade's center that's also home to exquisite showcases of modern art.
For an additional unique experience, walk through the underground tunnels of ancient Kalemegdan with a tour guide and a glass of wine (or two).